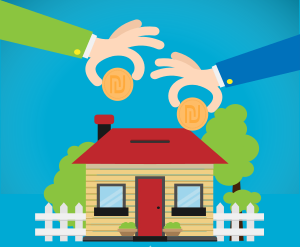 Financing the Purchase
Acquiring a mortgage is the most complicated of all phases of the purchase, but it is also the most straightforward. Mortgages are conducted on the basis of clear and fixed rules. Any change, even the smallest one may affect thousands and thousands of NIS. It is important to know that nobody will pay attention to your mortgage as you  will. To the bank, a friend who helps you, or an outside consultant, a difference of 0.1% sounds negligible, but this negligible difference will greatly affect your bank account in the long run.
We will help you preform these and more:
What our clients are saying
Last week Be'eri called to tell us we saved together an astronomical sum of 339,000 NIS. We were both supersized at this figure.
After 5 rounds with bank we saved 100,000 more than we expected. Without Be'eri help and encouragement, we couldn't have done it.
Be'eri was there for us at every step of the way. His knowledge and calmness helped us get a better mortgage than we could've dreamed of.
Be'eri
Up until very recently, there were only two banks that allowed taking a mortgage using a power of attorney, meaning the borrower didn't need to be in Israel to get a mortgage. Those were [...]
Be'eri
Buying a house on paper has it's advantages - mainly a higher standard of living, but also has costs associated. Though every project has it's own specifications, it's own contractor and it's own contract, [...]
Be'eri
Everyone know what are mortgage guarantors: family or (very) close friends that are willing to co-sign your mortgage, and share some of the risk. Everyone, except the Israeli banking system. After too many stories of [...]