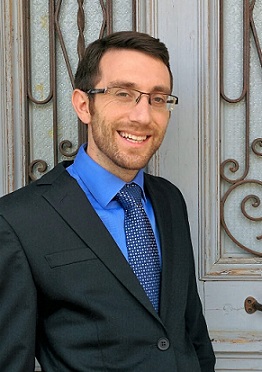 BE'ERI GURTLER HAR-TUV
Be'eri graduated from Hebrew University summa cum laude in 2010 with a bachelor degree in economics and cognitive sciences. He remained at Hebrew University to complete his master's degree in financial economics (Hon. Program) in 2012.
During his bachelor studies Be'eri worked as a mortgage banker for Mizrahi-Tfahot where he has evaluated loans to the extent of over 100 million NIS.
After graduating his bachelors Be'eri went on to work as an economist for the Israeli government, first for Israeli Securities Authority, and then for the General Accountant division in the Ministry of finance.
Since 2010 Be'eri is investing in real-estate around Israel and advising clients in all matters regarding real-estate.
OUR MISSION
Buying real-estate is one of the most important financial decisions takes by a household. Effects of this action last years and even decades, yet often buyers are forced to struggle on their own without professional help and support.
Having no alternatives, buyers turn to friends and relatives that have already purchased. However, most commonly, these purchases were done many years ago, or of fundamentally differently aspect. Consulting with parties involved in the process doesn't help either as these are often affected by their own interests and needs.
To help solve this challenge, we offer you the tools to make your decisions yourself, just better. Our counseling focuses on deciding together, combining our knowledge and experience, alongside your needs and priorities. For example, we will discuss properties together to determine which suits you the best, we will instruct you how to better negotiate and build your mortgage with you, and not for you.
OUR UNIQUE METHOD
Our unique method is based on the combinations of the components: workshops and followups. Our workshops are aimed towards giving you all the Necator information, skills and tools needed to make better decisions. Our followup allows you to know you are doing it right, and to help address any issue that comes up along the road.
We firmly believe that no one cares about your money more than you do. Therefore, we strive to give you the tools to make better, more informed decisions on your own. Our consulting focuses on working side by side, to combine our knowledge and experience with your needs and priorities. For example, we will discuss properties together to determine which suits you the best, we will design your negotiation strategy and  we will build your mortgage  with you and not for you.
"Be'eri helped us save over 100K in buying our first apartment, he helped us negotiate better, and also get a much better mortgage."
Be'eri was there for us at every step of the way. His knowledge and calmness helped us get a better mortgage than we could've dreamed of.
After we signed the contract, Be'eri was the first person we called after my grandmother. Without his help and encouragement we would've continued to search for a couple more years.
Be'eri
Up until very recently, there were only two banks that allowed taking a mortgage using a power of [...]
Be'eri
Do banks consider rental income when applying for a mortgage? When applying for a [...]
Be'eri
Real estate professional column- Jerusalem Post December 2016 Real estate buyers in Israel can [...]